Welcome to the small yet mighty city-state of Singapore! This tiny island nation in Southeast Asia is known for its efficient infrastructure, diverse culture, and mouthwatering cuisine. From its stunning skyscrapers to its lush green spaces, Singapore is a modern marvel that seamlessly blends the old with the new. Whether you're interested in exploring its rich cultural heritage, indulging in its world-renowned street food, or experiencing its innovative approach to sustainable development, Singapore has something for everyone. So, join us as we uncover fascinating Singapore facts that will leave you captivated and eager to learn more about this extraordinary country.
1-5 Fun Facts About Singapore
1. Singaporeans are the fastest pedestrians in the world.
2. It is one of the 20 smallest countries in the world, with a land area of just 683 square kilometers. It may be small, but Singapore sure packs a punch. 
3. Singapore is a great place to do business. According to the World Bank, it is the second easiest-place in the world to do business after New Zealand.
4. Singapore's Changi Airport has been named the world's best airport for nine consecutive years, according to Skytrax.
5. Movie buffs rejoice! You can watch free movies 24/7 at Changi Airport. Check out Terminals 2 and 3 for 2D movies, and Terminal 4 for 4D cinema.
6-10 Scary Facts About Singapore
6. Singapore takes its public toilets seriously. There is a law against not flushing after using a public toilet, and offenders can be fined SGD 150.
7. Don't even think about littering in Singapore because if you get caught three times, you'll be parading around on Sundays wearing a bib that says, "I am a litterer." 
8. Chewing gum is banned in Singapore. Only those with medical prescriptions are allowed to chew gum.
9. Also, Caning is still a legal form of punishment in the country, but let's hope you never find out why!
10. Men in Singapore are in for a treat after high school because they get to join the military for two years. And even after they're done, they still have to come back and train every year until they hit the big 40.
11-15 Interesting Facts About Singapore
11. Singaporeans are serious about gas conservation. So serious that every car leaving Singapore needs to have at least a three-quarter-full tank. Sorry Malaysia, you're not luring these drivers away with your cheap gas prices!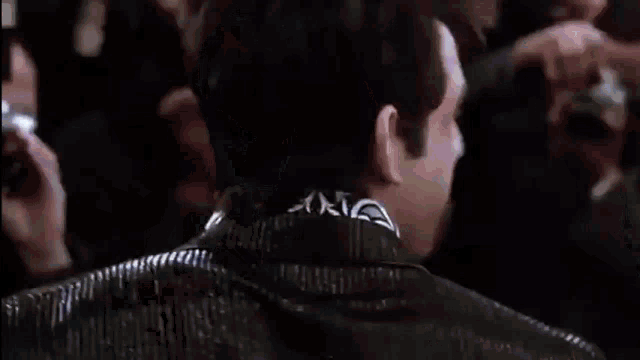 12. Zoolander is banned in Singapore and Malaysia.
13. Singaporeans are lucky because if their parents make less than $2,500 a month, they can apply for Financial Assistance which not only waives their tuition fees and provides textbooks but also gives them $120 in transport credit.
14. Singaporeans have got some pretty cool passport power because they don't need a visa to visit China, South Korea, North Korea, or the United States.
15. There was no war or battle to help Singapore gain independence from Malaysia. In fact, Malaysia democratically voted to throw out Singapore!
16-20 Awesome Facts About Singapore
16. Singapore has four official languages: English, Mandarin, Malay, and Tamil.
17. The Merlion, a half-lion, half-fish mythical creature, is the national symbol of Singapore.
18. Singaporeans are the ultimate homeowners, with a whopping 92% of them owning their homes. And hey, why wouldn't they when 80% of them are subsidized by the government?
19. Singapore is known for its low corruption. It is the fifth least corrupt country in the world and the least corrupt in Asia.
20. If you hit a dog with your car in Singapore, stop and help, or you might end up in jail. However, if you hit a cat, you're in the clear.
That's it for this post guys, I hope you had fun while reading 20 Interesting Singapore Facts For Kids.
Read More:
10 Surprising Facts About Croatia That Will Blow Your Mind
20 Mind-Blowing Ukraine Facts That Will Surprise You
20 Mind-Blowing Facts About Angola That You Should Know
15 Surprising Facts About Bahrain That Will Amaze You