Nestled in Southeast Asia, Vietnam is a land of vibrant colors, culture, and a history as rich as its rice paddies. From the bustling streets of Hanoi to the tranquil waters of Halong Bay, this country is a treasure trove of adventure and discovery. Whether you're exploring the sprawling cities or hiking through the lush jungles, there's always something new to discover in Vietnam. So grab your backpack, put on your sense of adventure, and let's delve into the magic of this country.
1-5 Fun Facts About Vietnam
1. Nguyen Thi Phuong Thao, the founder of Vietjet Airlines, is set to become Vietnam's first female billionaire due to her innovative idea of staffing her airlines with attractive women in swimsuits.
2. Vietnam is home to the largest cave in the world, which is so massive that it contains its river, jungle, and unique climate.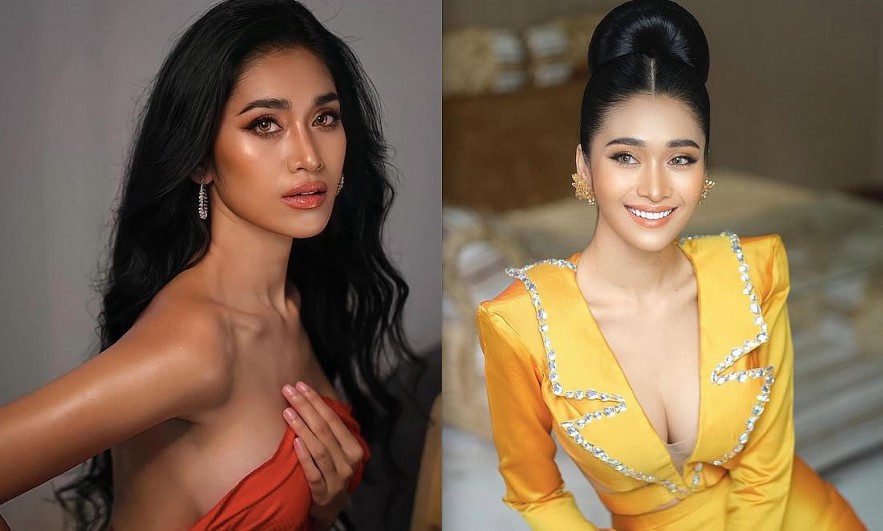 3. When Vietnam invaded Cambodia, the Cambodian king had an ace up his sleeve – a beautiful woman! She must have been something because she managed to convince not one, but two Vietnamese commanders to withdraw their troops. Talk about girl power!
4. Vietnam boasts eight UNESCO sites, including both cultural and natural sites.
5. The tortoise is considered a symbol of good luck in Vietnam.
6-10 Weird Facts About Vietnam
6. The "Love Market" festival is an annual event in Vietnam that originated from a sad love story. Today, it serves as a place for ex-lovers who did not get married.
7. Five Asian countries, including China, Indonesia, the Philippines, Thailand, and Vietnam, are responsible for 60% of the plastic waste in the world's oceans.
8. A unique and somewhat popular drink in Vietnam is the Snake Wine, made by putting a snake or scorpion in a bottle and pouring rice wine on top. It's a must-try for adventurous visitors.
9. Nguyen is the most common name in the country, with around 40% of the population sharing the surname. It's like the John Smith of Vietnam.
10. Hanoi is the capital city of Vietnam, although it is not the largest city in the country.
11-15 Interesting Facts About Vietnam War
11. During the Vietnam War, some university professors inflated students' grades to help them avoid the draft.
12. In the movie "Forrest Gump," during a rally, the microphone is cut off when the character played by Tom Hanks, Forrest Gump is about to say, "Sometimes when people go to Vietnam, they go home to their mommas without any legs. Sometimes they don't go home at all. That's a bad thing. That's all I have to say about that."
13. Muhammad Ali was stripped of his heavyweight title, had his passport revoked, and faced a possible five-year prison term for refusing to serve in the U.S. Armed Services during the Vietnam War. Ali famously stated, "I ain't got no quarrel with those Vietcong. They never called me n****r."
14. In the 1970s, East Germany faced a coffee shortage and made Vietnam their supplier. In exchange for tens of millions of dollars in investments, East Germany received half of Vietnam's coffee harvests for 20 years. By the first harvest in 1990, East Germany had already dissolved.
15. "Project 100,000" intentionally recruited soldiers who were unable to read or write, had an IQ below 75, and/or dropped out of high school, accounting for 25% of United States Army soldiers in the Vietnam War. These soldiers had a casualty rate three times higher than regular soldiers.
16-20 Awesome Facts About Vietnam
16. Traditional gongs are used in schools to call children, instead bells.
17. The official currency used in Vietnam is the Vietnamese Dong.
18. Vietnam applies the principle of yin and yang to various aspects of life, including food preparation.
19. Buddhism reigns supreme in Vietnam – it's the largest established religion in the country.
20. Vietnam has been killing it in the economic growth game since 2000. It's forecasted to have one of the fastest-growing emerging economies by 2025. 
That's it for this post guys, I hope you had fun while reading 20 Interesting Vietnam Facts For Kids.
Read More:
20 Shocking Facts About Zimbabwe That Will Blow You Mind
10 Mind-Blowing Facts About Sri Lanka That Will Surprise You
20 Amazing Facts About Pakistan That Will Blow Your Mind
15 Awesome Facts About Botswana That Will Blow Your Mind